Christopher M. Whelchel
Christopher M. Whelchel is a shareholder at Gray, Layton, Kersh, Solomon, Furr & Smith, P.A. Prior to beginning private practice, Mr. Whelchel worked six years at Duke Energy Corporation, beginning in the company's human resources department and then in Duke Energy's legal department, primarily as a labor and employment attorney. Mr. Whelchel advised Duke Energy's North Carolina, South Carolina, and Central America operations. Mr. Whelchel currently advises management and human resources professionals on all types of employment-related legal issues, including employment policy formation, union avoidance and negotiations, employment separation, federal and state employment law compliance, fitness for duty, disability, wage and hour, immigration, D.O.T., Sarbanes-Oxley, and employment privacy issues.
In 2012, Mr. Whelchel, Mr. Michael Carpenter,and Gray, Layton, Kersh, Solomon, Furr, & Smith, P.A. filed a class action lawsuit against the state of North Carolina on behalf of former Chief Justice Beverly Lake and 25 other class representatives and approximately 170,000 retirees who are seeking restoration of retiree health insurance benefits. That case is still pending.
In addition to holding a law degree, Mr. Whelchel has an economics degree and an M.H.R. degree. Mr. Whelchel is licensed to practice law in the State and Federal Courts located in North Carolina and South Carolina.
Mr. Whelchel is General Counsel for the Gaston Regional Chamber, General Counsel for the Greater Gaston Development Corporation, Secretary of the Gaston Country Club and on the Board of Directors of the Heart Society of Gastonia, Inc.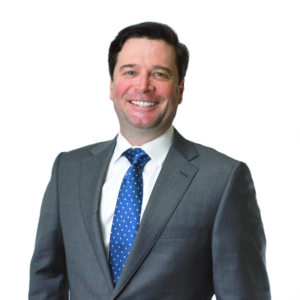 ADMISSIONS
---
North Carolina - 2003
South Carolina - 2002
North Carolina Supreme Court and all lower courts
South Carolina Supreme Court and all lower courts
U.S. District Court, Western District of North Carolina
U.S. District Court, Middle District of North Carolina
U.S. District Court of South Carolina
Education
---
University of South Carolina (B.A. Economics 1998, Master of Human Resources 2002, J.D. 2002)
Admissions
---
North Carolina Supreme Court and all lower courts
South Carolina Supreme Court and all lower courts
U.S. District Court, Western District of North Carolina
U.S. District Court, Middle District of North Carolina
U.S. District Court of South Carolina
Professional Affiliations
---
North Carolina Bar Association
South Carolina Bar Association
Gaston County Bar Association
American Bar Association
General Counsel for the Gaston Regional Chamber
Board of Directors, Schiele Museum
Board of Directors, Gaston Country Club